Home
Welcome
I am Jonathan Ledwidge and I welcome all those who favour enlightenment, objective  thinking,new ideas and different perspectives on banking, business, politics and people.
Clearing The Bull:
The Financial Crisis and Why Banks Need a Human Transformation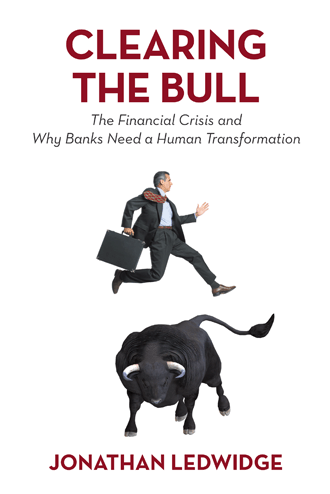 Clearing The Bull, is my latest book. It brings fresh analysis and a totally new perspective on the nature of financial crises as well as the how and why banks must change in order to avoid them.
Over the past 40 years we have seen a succession of banking crises. They have included the LDC Debt crisis of the 1970s, the Junk Bond crisis of the 1980s and most recently the subprime crisis of the 2000s to name just a few.
In the aftermath of each of these crises we have seen more regulations, more governance and more controls, all of which only remained effective until they were overtaken by the crisis which followed.
There has to be another way. Clearing The Bull both analyses the real roots of banking failures and financial crises and provides a totally new approach to addressing them.
Find out more about Clearing The Bull by clicking on this link.
To order the book from major retailers click on this link.
Give Your Own Opinion on Banks
Ledwidge.com has partnered with Cvent, a global leader in event, survey and emarketing solutions to provide you with an opportunity to have your say on how and whether banks need to change. Please click here to access and complete the 10 minute survey.